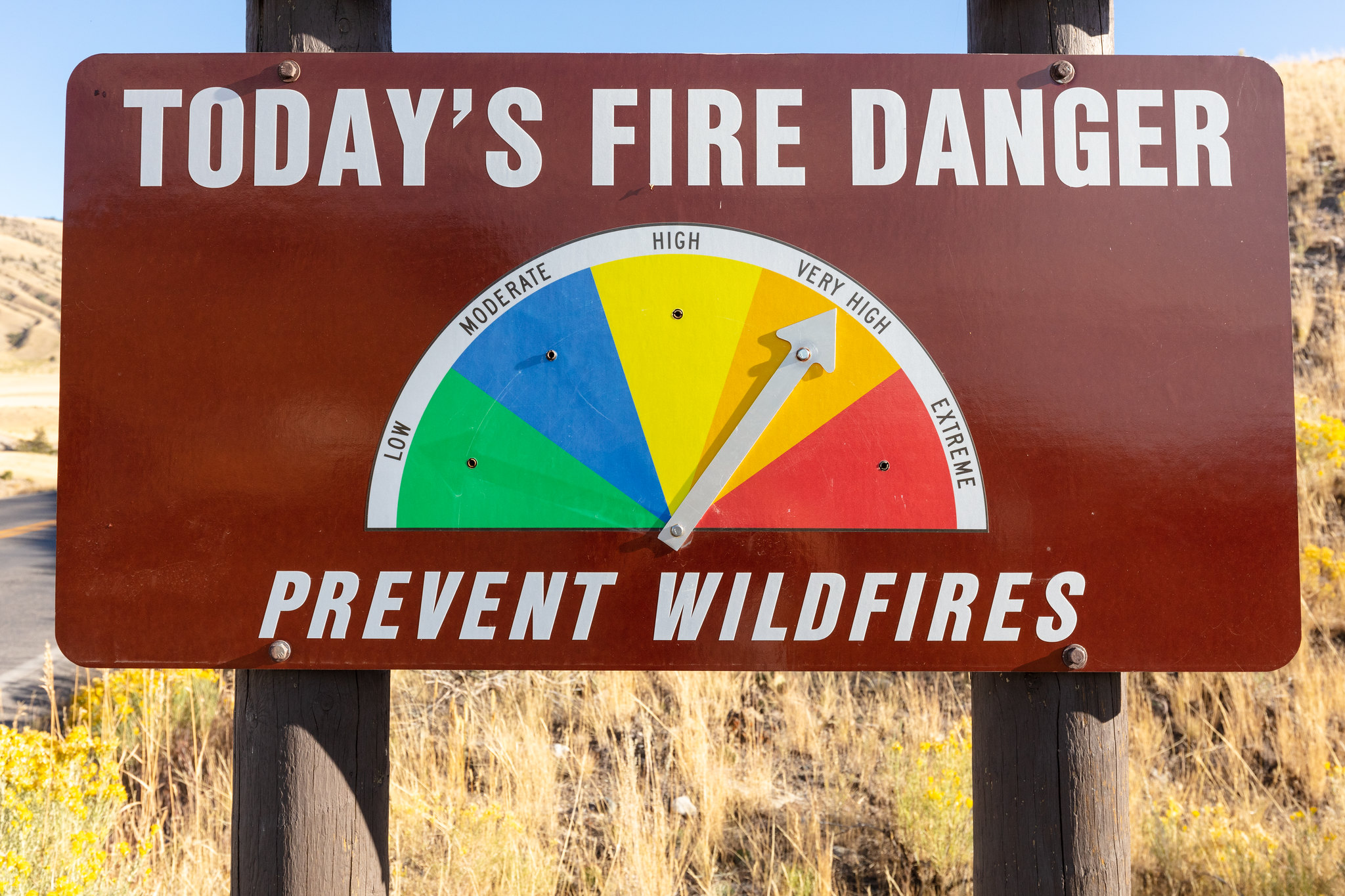 Information Launch Date: July 1, 2021
Make contact with: Morgan Warthin, (307) 344-2015
The parkwide hearth danger stage for Yellowstone is now Extremely Significant and Stage 1 fireplace constraints are in outcome.
Fire limits include:
Backcountry and trails
 
Prohibited: Charcoal or wood hearth campfires in the backcountry, which include those in proven hearth rings.
Prohibited: Using tobacco in the backcountry and on all trails, apart from straight away adjacent to the offered fire ring in specified campsites or inside a 3-foot-diameter area barren of all flammable content (e.g. standing in h2o, on a boat).
Permitted: Moveable fuel stoves and lanterns in locations that are barren or cleared of all overhead and bordering flammable components in 3 toes.
Frontcountry and designed locations
 
Permitted: Smoking only in:

an enclosed car
a one-household dwelling
a developed campground
a day-use picnic place
within a 3-foot-diameter spot that is barren or cleared of all flammable materials

Permitted: Campfires in designated hearth rings in frontcountry formulated campgrounds (Madison, Mammoth, Slough Creek, Canyon, Indian Creek, Pebble Creek, Lewis Lake, Grant Village and Bridge Bay) and working day-use picnic places. All campfires will have to be cold to the contact right before abandoning. Soak, stir, truly feel, repeat.
Fireworks are not permitted in the park. Guests are reminded that negligently setting up a wildland hearth might result in fines and/or imprisonment.
Keep educated about existing fireplace action in Yellowstone.
Facebook Comments