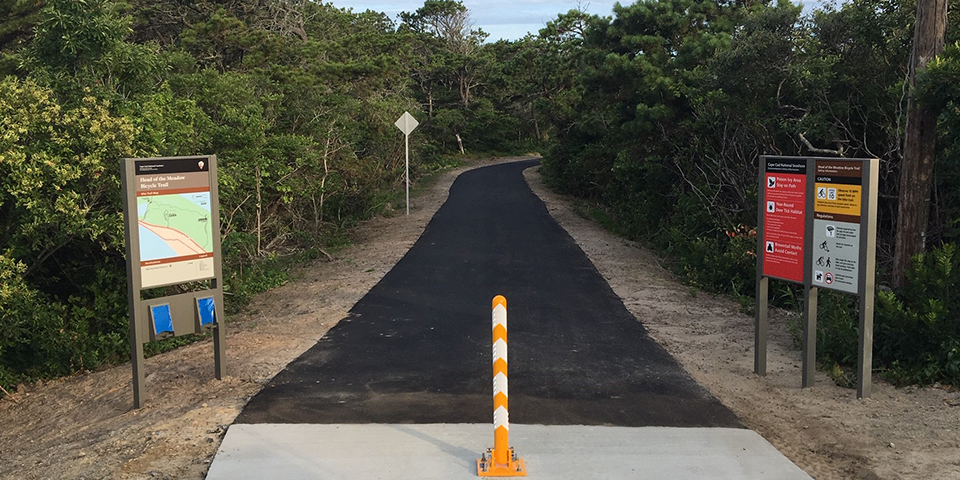 News Release Date: August 2, 2019
Get hold of: Lauren McKean, 508-957-0731
WELLFLEET, Mass. – Cape Cod National Seashore announces completion of a important bicycle advancement undertaking in Truro to carry out a part of the Outer Cape Bicycle and Pedestrian Grasp System (Learn System) of 2017 the Master Strategy was launched by the Cape Cod Commission with the countrywide seashore and the cities of Wellfleet, Truro, and Provincetown (see http://parkplanning.nps.gov/pedbike).
Superintendent Carlstrom mentioned, "We are pleased to announce that the Head of the Meadow Bicycle Path is reopened and a new Head of the Meadow Bicycle Trail Connector has been created. Harmless bicycle connections to more nationwide seashore and Truro locations are doable as the countrywide seashore's bicycle trail now extends from Superior Head Street to Coastline Guard Street in Truro."
The 1.9 mile Head of the Meadow Bicycle Trail was rehabilitated, including a new foundation training course, widening, and resurfacing. The .8 mile Aged King's Highway phase from Head of the Meadow Road to Coastline Guard Street is now renamed the Head of the Meadow Bicycle Path Connector. An different permeable, stable area was preferred in the Grasp Strategy for this new building and was applied in lieu of asphalt on two flatter sections of the path extension. The building deal staff was led by Henry General Building, Inc. of Springfield, MA.
Facebook Comments