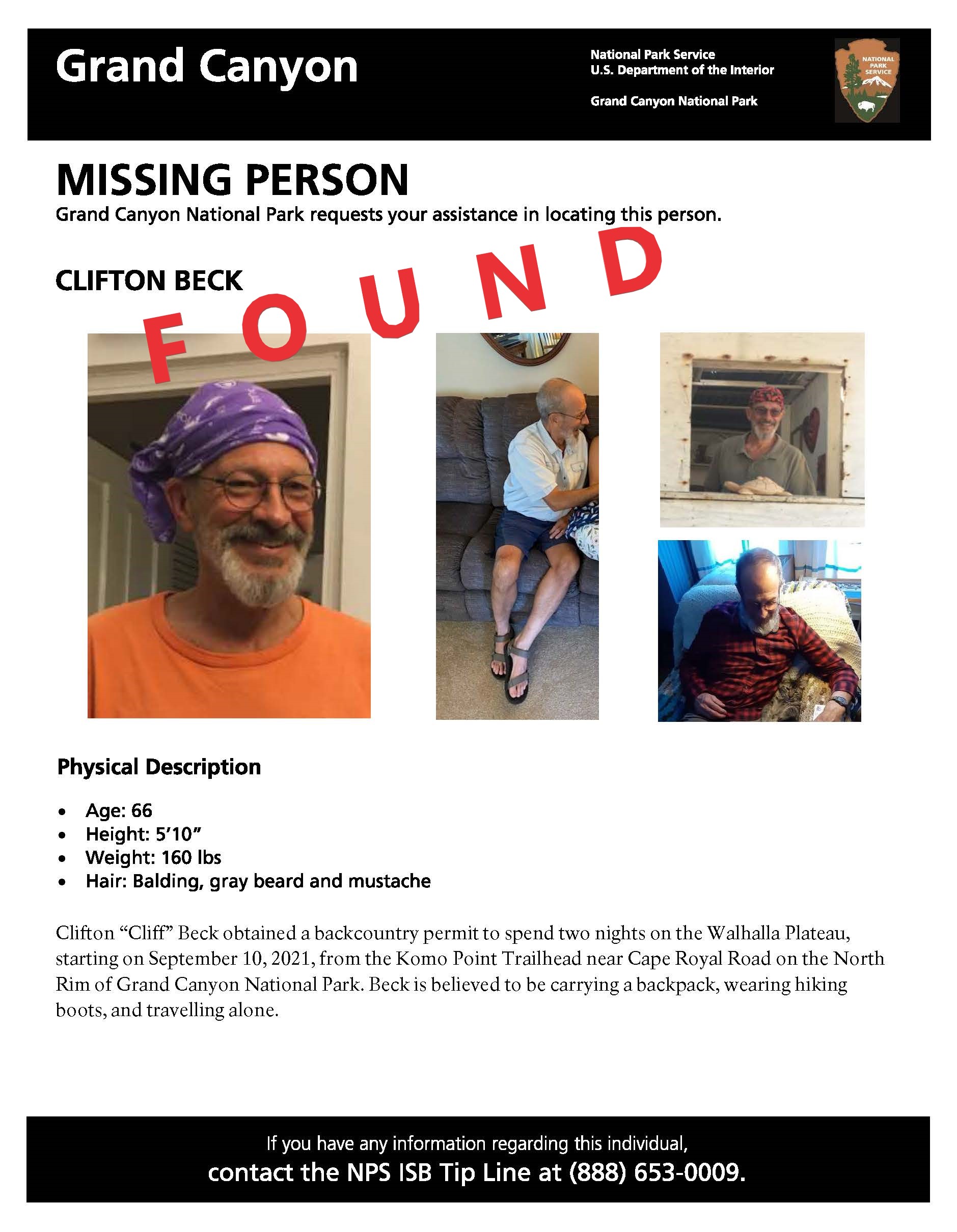 Information Launch Day: September 17, 2021
Contact: Joelle Baird, 928-606-3154
Grand Canyon, Ariz. – The Countrywide Park Support (NPS) has correctly positioned missing person, Clifton Beck.
On Friday, September 17 at about 8:18 a.m., look for and rescue staff positioned Clifton "Cliff" Beck in the vicinity of Roosevelt Issue on the North Rim of Grand Canyon Countrywide Park. At this time, Beck is in stable condition and is becoming addressed and transported to the North Rim produced area by EMS staff.
Cliff Beck of Mount Airy, Maryland was noted as overdue on September 14. Beck attained a backcountry permit to spend two nights on the Walhalla Plateau from September 10-12.
From September 15-17, rangers conducted a thorough research of the Walhalla plateau using ground teams, helicopter flights, and a fastened wing aircraft.
No supplemental info is readily available at this time.
 
-NPS-
Facebook Comments