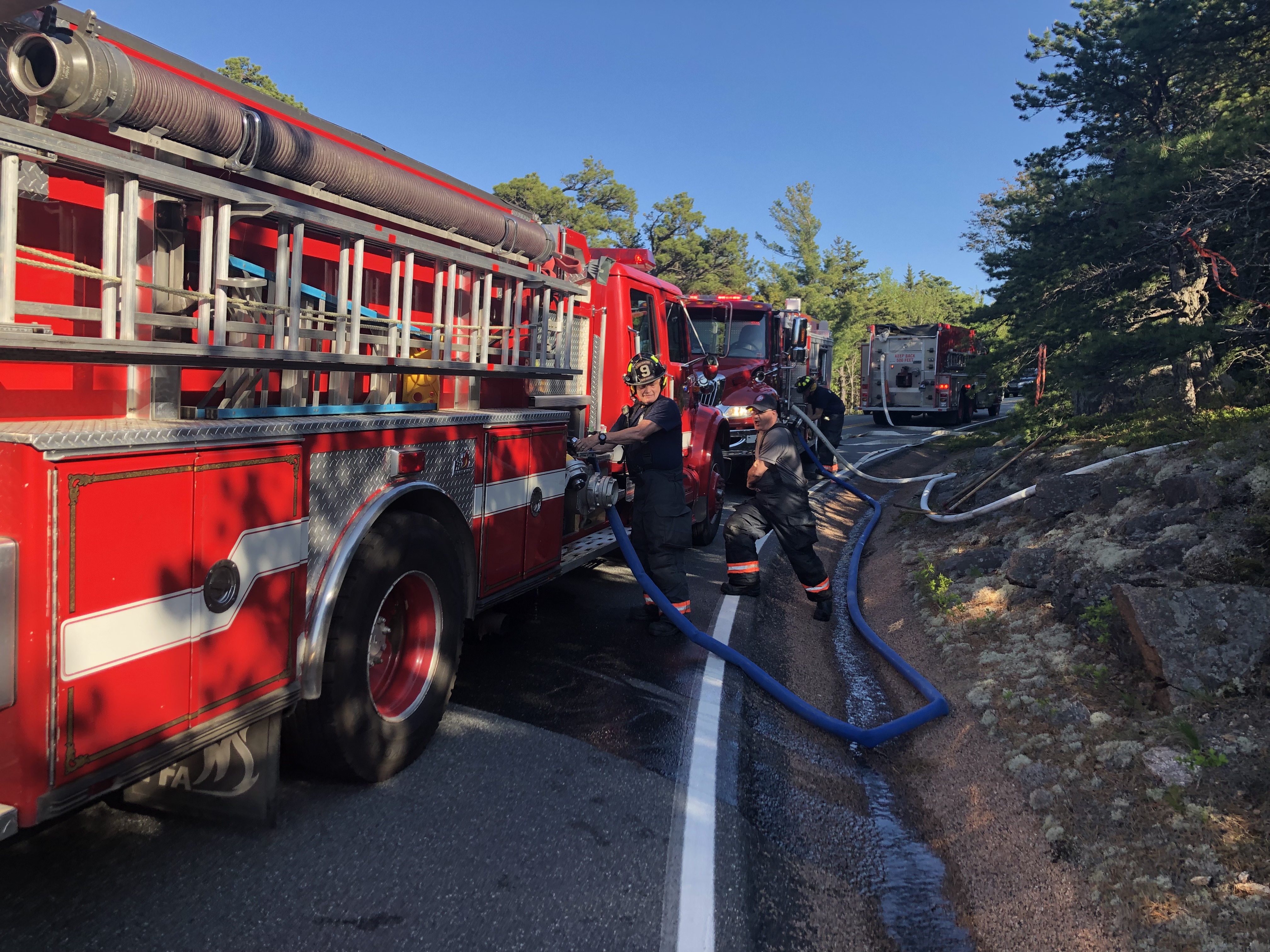 News Release Date: June 10, 2019
Get hold of: Christie Anastasia, 207-288-8806
BAR HARBOR, MAINE – A camper at an unlawful campsite in close proximity to the base of Cadillac Summit Highway begun a wildfire on Friday, June 7. Readers noted the hearth to park rangers at roughly 5 pm and Bar Harbor Fire Office along with Mount Desert Fireplace Office extinguished the fireplace by 6 pm. The burned area was approximated at .21 acres and at the very least a single individual of interest has been identified in affiliation with the campsite and hearth.
 
"Thanks to the Bar Harbor Hearth Office and the Mount Desert Fireplace Division, this human-induced fire was effectively contained in about a person hour," said Superintendent Kevin Schneider. "Their skills and speedy response stored all people safe."
 
In the earlier two months, a few unlawful campsites, all with open up fires exercise, have been positioned in the park. There is no "backcountry camping" allowed in the park. There are four campgrounds managed by Acadia National Park and several other private campgrounds in the communities encompassing the park.
 
Park rangers have also been noticing a better quantity of lawful fires at campgrounds that are still left unattended. Website visitors are reminded to not go away a campfire unattended. Even a tiny breeze could rapidly result in the fire to spread. When leaving a campsite or picnic place, drown the campfire with h2o to ensure no very hot embers continue being.
Facebook Comments