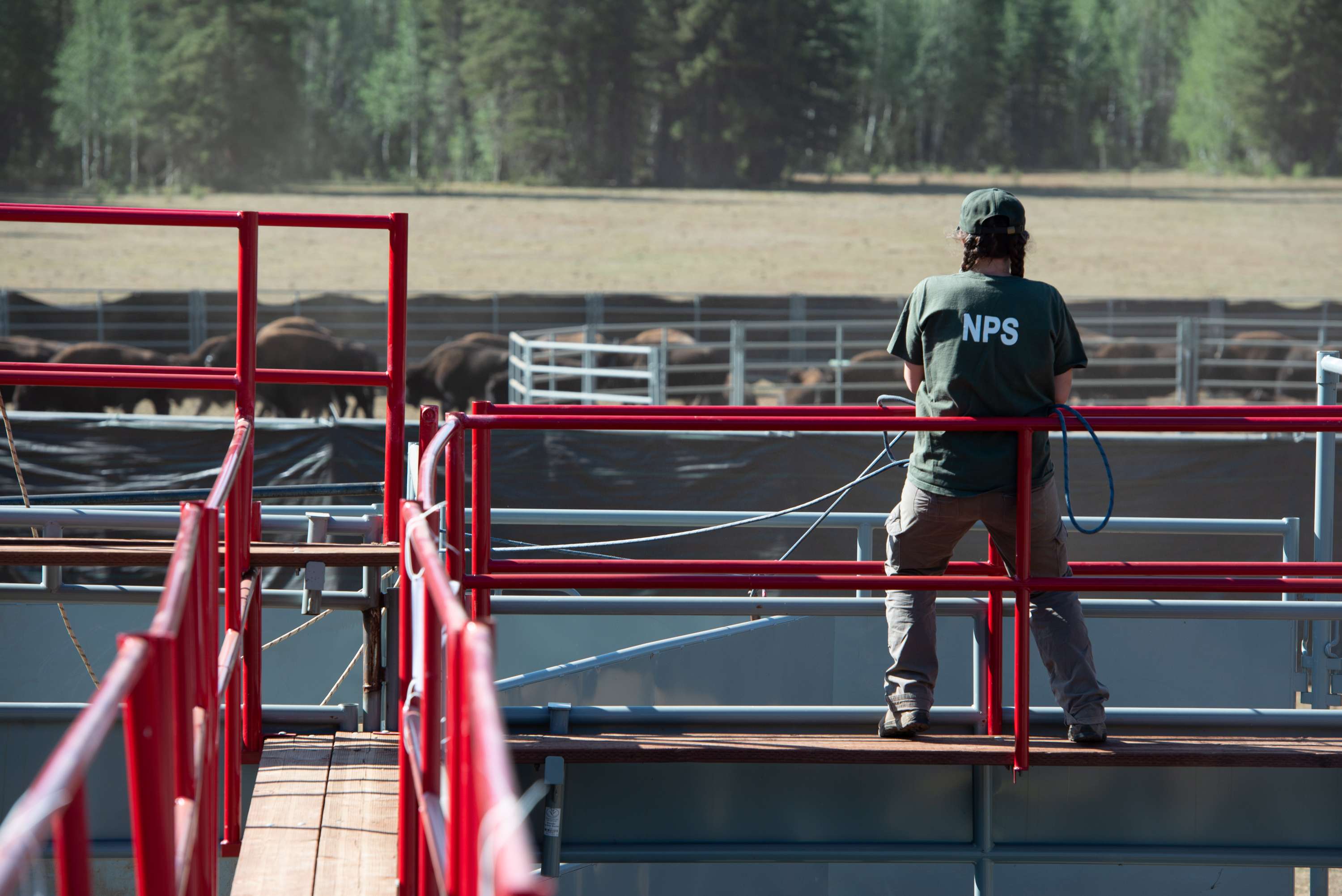 Information Release Day: September 8, 2020
Call: Joelle Baird, 928-638-7609
Grand Canyon, AZ–On September 4, in cooperation with the Intertribal Buffalo Council, Kaibab Countrywide Forest, and Arizona Video game and Fish Office, Grand Canyon wildlife professionals effectively relocated 57 bison from the North Rim. All bison were transferred to the Intertribal Buffalo Council, who properly transported them to the Prairie Band Potawatomi Nation (Kans.), the Flandreau Santee Sioux Tribe (S. Dak.), the Santee Sioux Tribe (Nebr.), and the Modoc Nation (Okla.).
Eleven supplemental bison were being outfitted with monitoring collars and unveiled for the duration of the corralling procedure. The collaring was executed in partnership with the U.S. Geological Assistance for park wildlife biologists to research the bison migratory patterns and population sizing.
The purpose of the 2020 Bison Reduction Software was to seize and relocate somewhere around 60-100 bison through a two-7 days corralling period from August 28-September 8. A pilot program was executed on the North Rim in September 2019 with effective relocation of 31 bison to the Quapaw tribe (Okla.).
NPS biologists estimate that the North Rim bison herd has grown from about 100 bison, brought to the Property Rock Wildlife Place in the early 1900s, to between 400 to 600 bison. Even though the bison roam the Kaibab Plateau, they spend most of their time on the North Rim of the park. Biologists predict that the herd could develop to almost 800 in the next 3 a long time and be as large as 1200 to 1500 animals within 10 several years without the need of even more management steps to handle the measurement of the herd.
In the next three to five years, the Nationwide Park Service will lessen the size of the Home Rock bison herd on the Kaibab Plateau. Operational specifics of long term herd reduction are continue to remaining reviewed.
For extra details check out the following sites:
Bison at Grand Canyon Nationwide Park
Bison Impacts and Monitoring 
Bison Specifics
–NPS-
Facebook Comments