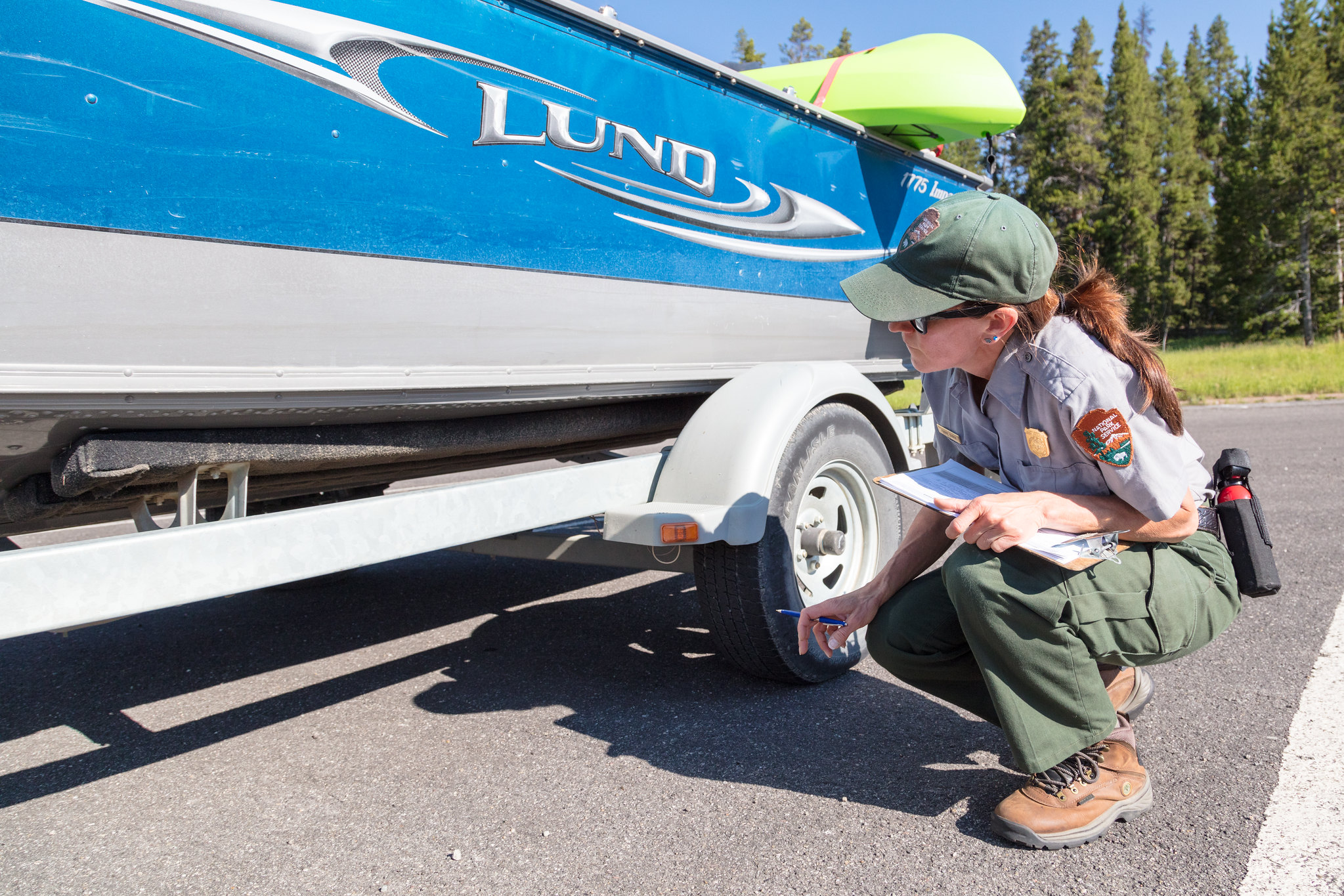 News Launch Day: July 16, 2019
Contact: Morgan Warthin, (307) 344-2015
Contact: Linzy French, Grand Teton, (307) 739-3431
Contact: Denise Germann, Grand Teton, (307) 739-3393
Grand Teton and Yellowstone nationwide parks, in partnership with Operating Canines for Conservation, will host skilled canines that will raise consciousness about Aquatic Invasive Species (AIS). Tobias will be in Yellowstone July 19-31, and Jax will be in Grand Teton July 20-August 3. Though in the parks, the pet dogs and handlers will guide AIS boat inspectors by sniffing out zebra and quagga mussels and participate in community activities. 
AIS pose a grave and escalating risk to the parks, the surrounding ecosystem, and customer recreation for these good reasons:
 
In 2016, non-native mussels ended up detected in Montana. This underscores the urgent will need to stop these and other damaging species from coming into the parks.
AIS can completely transform habitats for indigenous species, introduce disorder, out-compete indigenous species, alter foodstuff chains, improve the physical qualities of bodies of h2o, injury equipment, devastate h2o-delivery devices, and negatively affect area/regional economies.
Eradication is normally extremely hard and administration is really costly.
The community are invited to understand about AIS and fulfill the canines. Be part of us in:
Yellowstone National Park
Grant Village Customer Middle Parking Whole lot
The doggy, with a handler, and AIS inspection staff members will be at the parking great deal from 8 a.m. to noon.
Bridge Bay Marina
The dog, with a handler, and AIS inspection employees will be at the marina from 8 a.m. to noon.
Grant Village Campground
The pet, with a handler, and park ranger will rove the campground from 7:30 p.m. to 9:30 p.m. 
July 19, 20, 23, 24, 26, 27, 30, 31
Grand Teton Nationwide Park 
Craig Thomas Discovery and Customer Heart in Moose
Applications will start off outside of the visitor center at 1 p.m. and will final somewhere around 30 minutes. 
Stop the spread of aquatic invasive species! Clean, Drain, and Dry.
Facebook Comments